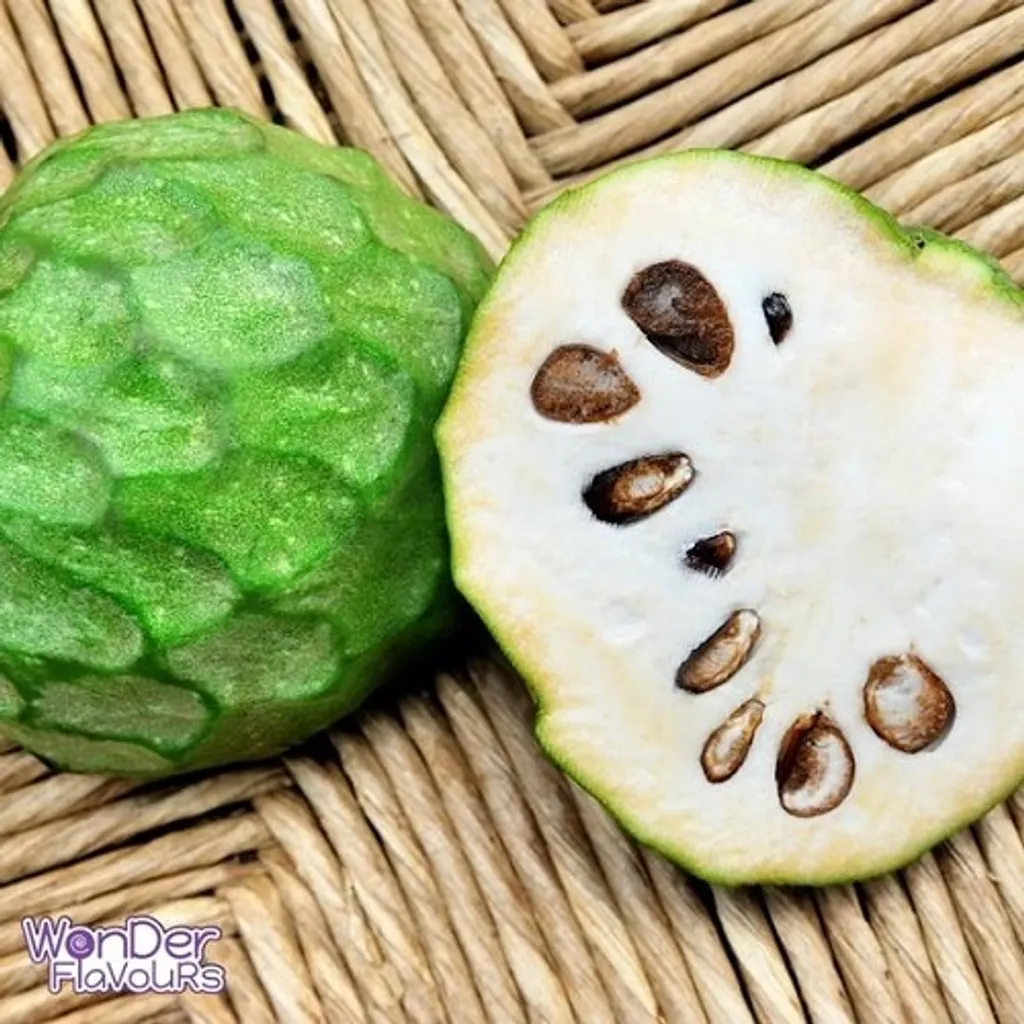 WF Cherimoya SC
You've probably never seen a cherimoya before. Let us tell you that this fruit is truly one of a kind. Its intoxicating tropical sweetness will probably be the most unique fruit flavour you will ever savour in your life.
Best sampled on its own at first, our cherimoya flavouring will keep you on your toes with delight. Stock your collection with unique flavours such as this super concentrated cherimoya flavouring.
Flavour Uses
CANDY MAKING, ICE CREAM, DESSERTS, WHIPPED CREAM, COFFEE, TEA, WATER, COCKTAILS, BEER, SODA, DIY LIQUIDS, ETC
Product Characteristics
✔ WATER SOLUBLE
✔ PG BASED
✔ SUPER CONCENTRATED FLAVOURING
Dilute Before Use
SUGGESTED DILUTION RATIO: 1-4%
Ingredients
PROPYLENE GLYCOL, NATURAL AND ARTIFICIAL FLAVOURING.
---